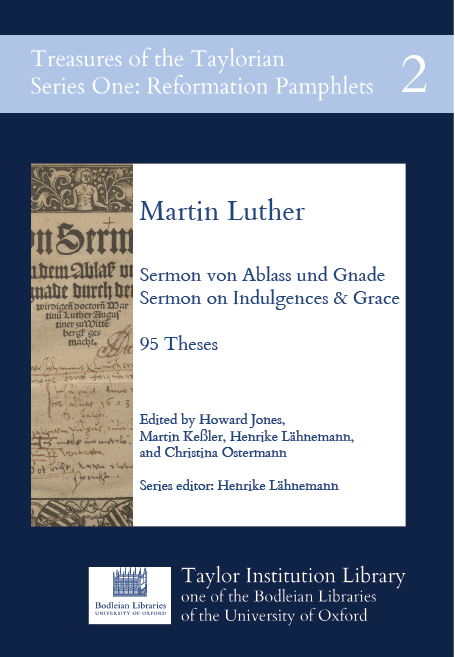 Sermon von Ablass und Gnade – Book Launch!
19 April 2018 @ 4:00 pm - 6:30 pm
There was a very happy and receptive audience at the launch of the second in the series of Taylorian Reformation Pamphlets, the Sermon von Ablass und Gnade (Sermon on Indulgences and Grace).
The printing press, on which it was possible to print your own title page of the pamphlet, was very popular, with an attentive audience asking questions of Richard Lawrence from the Bodleian Printing Press. The opportunity to operate the press was greatly appreciated, as was the beauty of the type, and the initial letter cut by Mai-Britt Wiechmann.
Another highlight of the early part of the launch were the Reformation Brötchen and meringues, baked to a historical recipe by Marjory Szurko. There weren't many left by the end of the proceedings!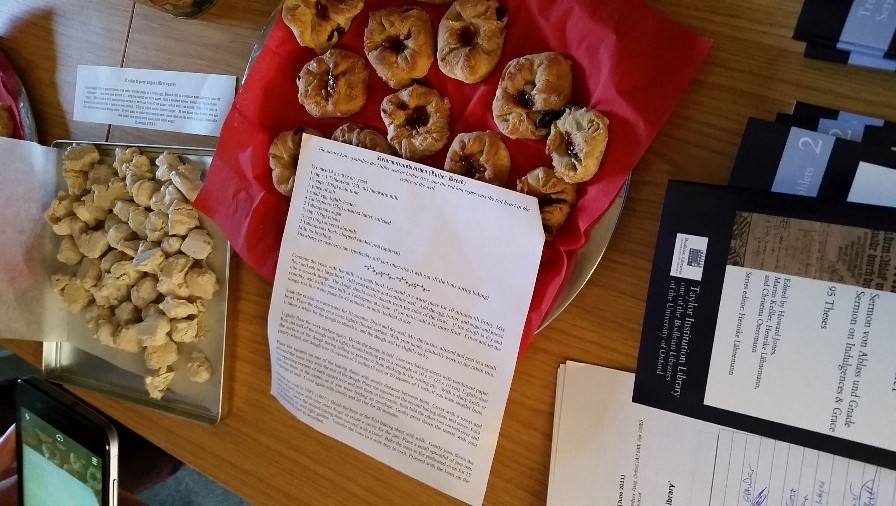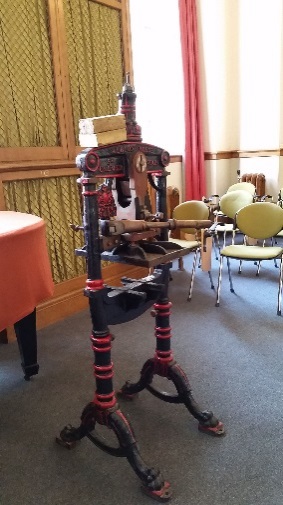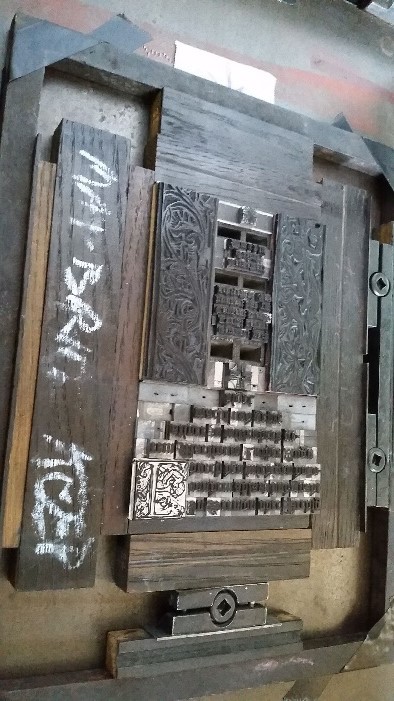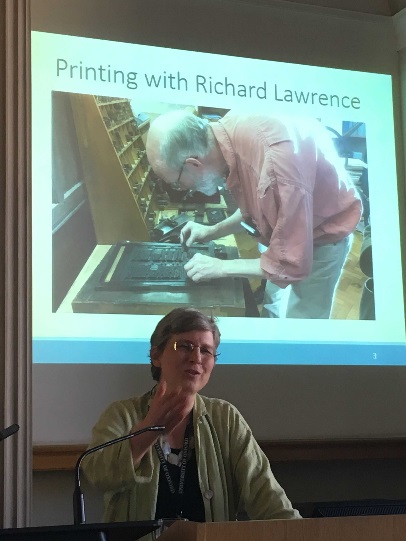 At 5pm came the launch proper. Emma Huber spoke about the new website, editions.mml.ox.ac.uk, which holds the content of the Sermon von Ablass und Gnade, as well as other texts from the Taylor Institution, and is a new tool for teaching and research in the Faculty. Martin Keßler (Göttingen/Frankfurt) then gave an overview of his introduction on the theological background to the text. Henrike Lähnemann spoke on printing practice at the time of the Reformation, while Christina Ostermann gave some background to the Taylorian copies, their provenance, and where they have been kept in the library. Finally, Howard Jones spoke on the Linguistic features of the text and translation challenges.
After a very brief break the Sermon was performed in its entirety by over twenty volunteers, who each read a passage in German, with an English translation visible on the screen behind. Luther's polemical German lends itself very well to performance, and the live reading was great fun and really brought the Sermon to life.
It was a lovely occasion with a warm atmosphere, which brought something of the Reformation to a wide and appreciative audience!
Podcast of the launch
In spring 1518, Martin Luther published the 'Sermon on Indulgences and Grace', a short German version of his 95 Theses – and with it, the Reformation went viral. Exactly 500 years later, a new edition was launched at the Taylor Institution where two copies of this seminal texts are held. The video captures the introductory talks on the new website for the Taylor Editions, and on the theology, printing history, language and style of the text, followed by a full reading of the text in the original German by staff and students.
0:01:39 Taylor Editions: Launch of the Website editions.mml.ox.ac.uk by Emma Huber
0:04:53 The 95 Theses and the Sermon on Indulgences and Grace: Introduction to the Theological Background by Martin Keßler
0:26:25 A Tale of Two Printers: Introduction to the Publication History of the Sermon on Indulgences and Grace by Henrike Lähnemann
0:34:53 The Taylorian copies of the Sermon on Indulgences and Grace: Introduction to the Acquisition History by Christina Ostermann
0:42:15 Language and Style: Introduction to the Linguistic Features of the Sermon on Indulgences and Grace by Howard Jones