Study Day: Reformation500: Ecumenical Perspectives
17 June 2017 @ 10:00 am - 4:00 pm
St Edmund Hall,
Queen's Lane,
Oxford OX1 4AR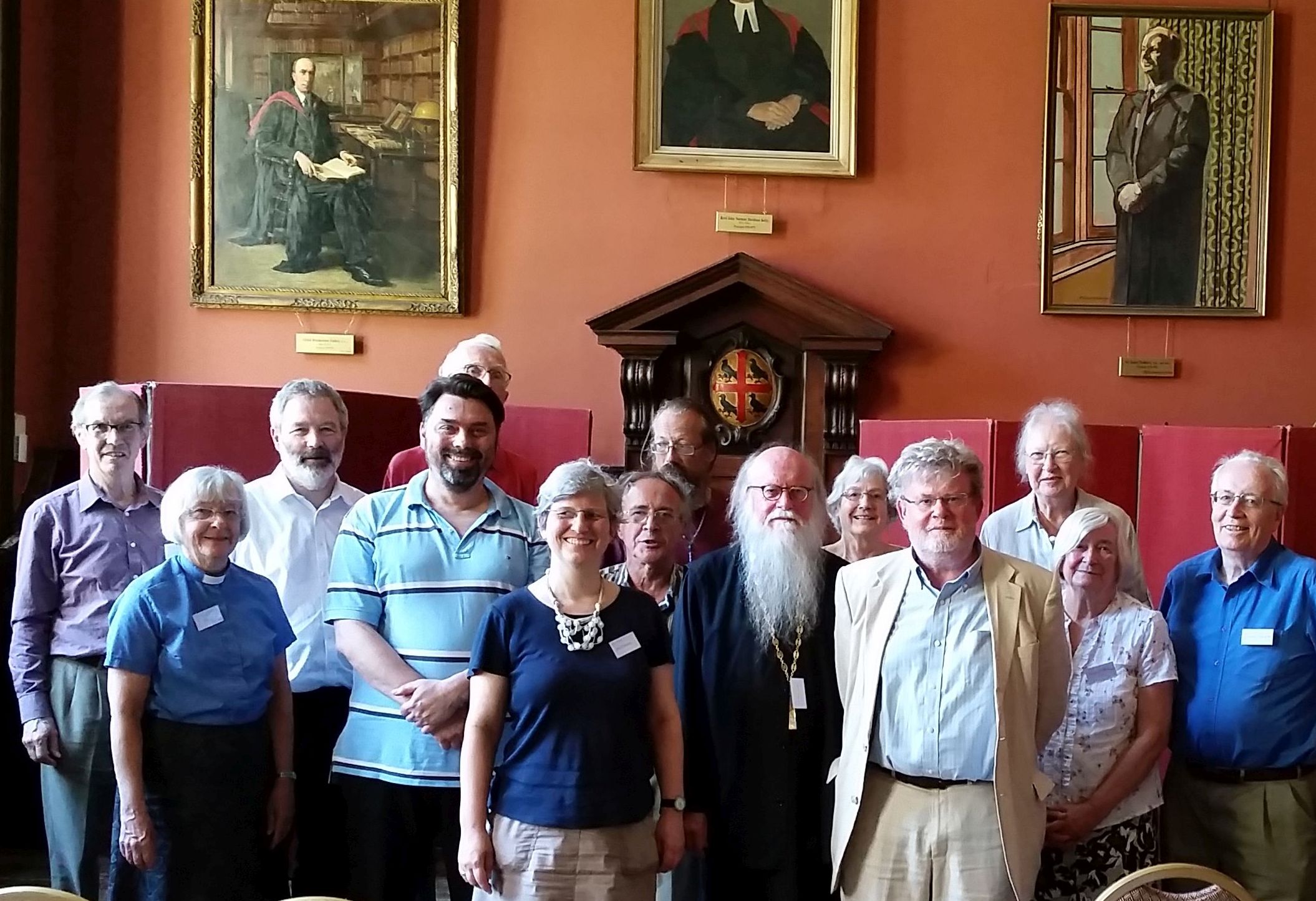 How a better understanding of what took place 500 years ago in Wittenberg, can draw people and churches closer together. This conference looked from a range of denominational perspectives at key issues of Reformation in order to engage from a different angle in a fruitful area of ecumenical discussion.
Key Speakers: Prof. Dr. Henrike Lähnemann; Prof. Andrew Louth; Prof. John Milbank
Timetable
10.00 Arrival and registration and coffee/tea
10.30 Opening Prayer, Welcome and Introduction (Revd. Elizabeth Welch SfES Chair)
10.45 Prof Dr Henrike Lähnemann - 'Singing the Reformation. A Historical and Practical Introduction'[embed]https://youtu.be/l4MfC7mAFBs%20[/embed]
12.00 Prof Andrew Louth - 'Does the Orthodox Church need a reformation ?' (Revd. Alvyn Pettersen SfES Trustee)
13.15 Lunch break (sandwiches and refreshment provided)
14.00 Prof John Milbank- 'Was the Reformation the cause or a symptom of Christian decline in the West?'
15.15 Short Break
15.30 Plenary discussion
Conclusion (offered by David Carter SJES Newsletter Editor)
16:30 Closing prayer in the college chapel
John Milbank is Emeritus Reserach Professor of Religion, Politics and Ethics of the University of Nottingham. He previously taught at the universities of Lancaster, Cambridge and Virginia. His most well-known book is Theology and Social Theory and most recent (with Adrian Pabst) The Politics of Virtue.
Henrike Lähnemann holds the Chair in Medieval German Literature and Linguistics at the University of Oxford and is a Fellow of St Edmund Hall. She coordinates several Reformation related projects in Oxford, concentrating on the impact the Reformation had through singing and printing.
Andrew Louth, Professor Emeritus of Durham University, UK, and Honorary Fellow, Faculty of Theology, Vrije Universiteit, Amsterdam; archpriest of the Russian Orthodox Church, belonging to the Diocese of Sourozh (Moscow Patriarchate), serving the parish in Durham. Patristics scholar, with interests in philosophy, history, and Orthodox theology. Some recent books: Origins of the Christian Mystical Tradition (ed. 2, 2006), Greek East and Latin West: the Church ad 681–1071 (2007), Modern Orthodox Thinkers: from the Philokalia to the present (2015).